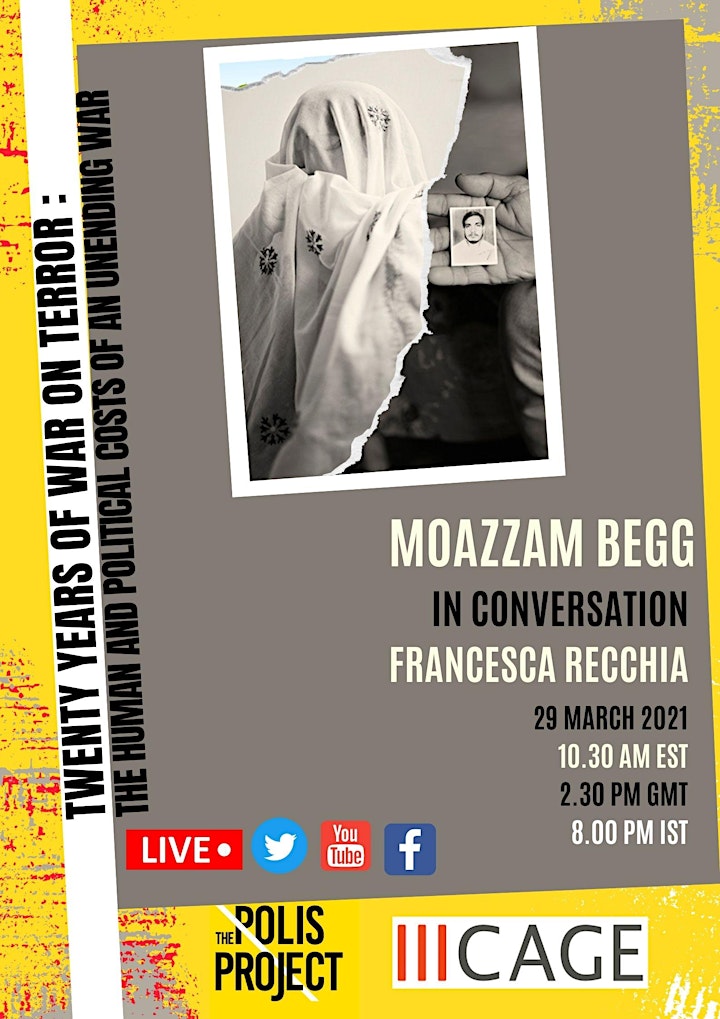 Twenty years after 9/11 and the War on Terror, many questions remain unanswered.
The rhetoric of exporting an American version of democracy has in fact left us with the erosion of global citizenship, while the arbitrary deprivation of freedoms and rights has become the new normal.
The Polis Project and CAGE are thrilled to announce a joint reflection to understand the present through the events of the last twenty years. In dialogue with the communities who are most affected by the Islamophobia and racialization of terror that followed 9/11, we plan a series of publications, conversations, and online public events to make boarder political connections between the significance of political prisoners and the history of criminalization of dissent.
CAGE brings to the table a quest for justice and for bearing witness to the horrors suffered by the survivors of the War on Terror, and The Polis Project continue their engagement with communities in resistance who speak truth to power and sustain radical critique of the status quo.
Together, the two organizations want to understand, remember and question the individual and collective consequences of twenty years of War on Terror.
Join us on Monday 29 March 2021 (10,30 am EST || 2,30 pm GMT || 8,30 pm IST) for the first event of the series. Francesca Recchia will be in conversation with Moazzam Begg to discuss the human and political costs of the unending War on Terror.
Moazzam Begg is a former Guantanamo Bay detainee and is the Outreach Director for CAGE.
CAGE is an independent grassroots organization that advocates for due process, the rule of law and an end to the injustices of the War on Terror. They campaign against discriminatory state policies and advocate for due process and the rule of law. They work closely with survivors across the globe, documenting their abuse and enabling them to take action and access due process.