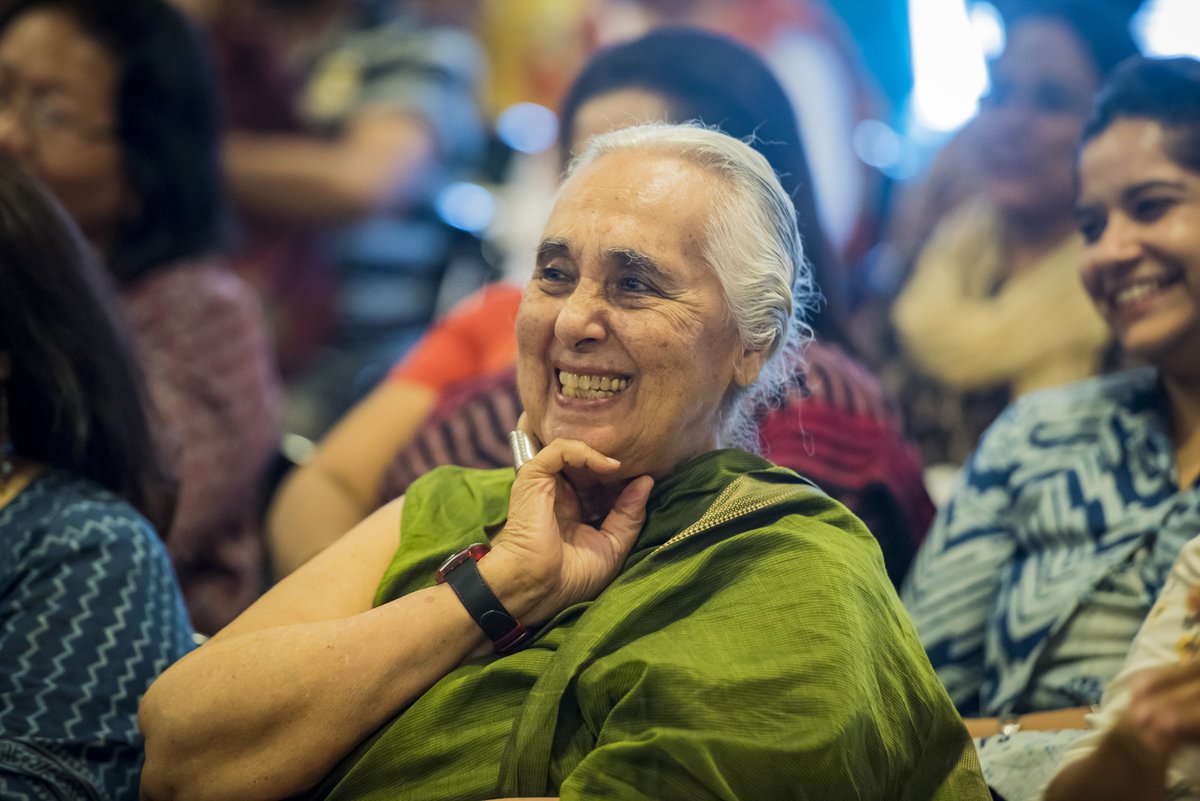 People have disagreed since time immemorial. They have argued or agreed to disagree, or eventually arrived at an agreement. All that is part of life, of living. But we live in times when any form of dissent in India is marked as anti-Indian, suggesting that the very concept of dissent has been imported into India from the West. It is an argument made by those who imagine the Indian past as free of blemishes and therefore not requiring dissenting opinions. Suchitra Vijayan in conversation with Professor Romila Thapar about her latest book 'Voices of Dissent'  discuss the long history of dissent in the subcontinent, even if its forms have evolved or changed through the centuries.
Romila Thapar is an Indian historian. Her principal area of study is ancient India, a field in which she is pre-eminent. Thapar is a Professor of Ancient History, Emerita, at the Jawaharlal Nehru University in New Delhi
In Voices of Dissent: An Essay, Thapar looks at the articulation of nonviolent dissent and relates it to various pivotal moments throughout India's history. Beginning with Vedic times, she takes us from the second to the first millennium BCE, to the emergence of groups that were jointly called the Shramanas—the Jainas, Buddhists, and Ajivikas. Going forward in time, she also explores the views of the Bhakti sants and others of the fifteenth and sixteenth centuries, and brings us to a major moment of dissent that helped to establish a free and democratic India: Mahatma Gandhi's satyagraha. Then Thapar places in context the recent peaceful protests against India's new, controversial citizenship law, maintaining that dissent in our time must be opposed to injustice and supportive of democratic rights so that society may change for the better.
You can also find the video on Youtube, Facebook, and Twitter.