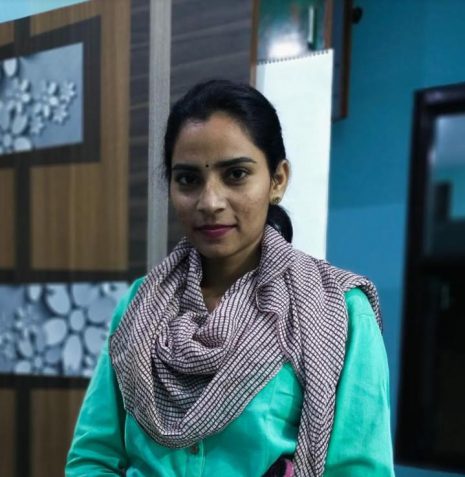 A Dalit trade union activist and her fight for equal rights: A profile of Nodeep Kaur
In collaboration with maraa, The Polis Project launched Profiles of Dissent — a new series centered on remarkable voices of dissent and courage in India and their personal and political histories, as a way to reclaim our public spaces. These are prominent writers, poets, activists, and human rights defenders who have been in prison, held under the Unlawful Activities (Prevention) Act. The profile features Nodeep Kaur, a Dalit trade union activist, who has been arrested on flimsy accusations and later released for lack of evidence against her.
1 March 2021
Tazeen Junaid is an activist based in Aligarh and writes on issues of gender equity, Indian minorities, and the anti-CAA movement. She is currently pursuing her Bachelor's degree in Literature at Aligarh Muslim University.
"At no time have governments been moralists. They never imprisoned people and executed them for having done something. They imprisoned and executed them to keep them from doing something. They imprisoned all those prisoners of war, of course, not for treason to the motherland…They imprisoned all of them to keep them from telling their fellow villagers about Europe. What the eye doesn't see, the heart doesn't grieve for."
― Aleksandr Solzhenitsyn, The Gulag Archipelago, 1918-1956
'Political Prisoner' is a category of criminal offense that sits most egregiously in any civilized society, especially in countries that call themselves liberal democracies. It is a thought crime: the crime of thinking, acting, speaking, probing, reporting, questioning, demanding rights, and, more importantly, exercising one's citizenship. But these inhumane incarcerations do not just target private acts of courage, they are bound together with the fundamental questions of citizenship, and with people's capacity to hold the State accountable. Especially States that are unilaterally and fundamentally remaking their relationship with their people. The assault on fundamental rights has been consistent and ongoing at a global level and rights-bearing citizens are transformed into consuming subjects of a surveillance State.
In this transforming landscape, dissent is sedition, and resistance is treason.
While the Indian State has a long history of ruthlessly crushing dissent, a new wave of arrests began in 2018. Eleven prominent writers, poets, activists, and human rights defenders have been in prison, held under the Unlawful Activities (Prevention) Act. They are accused of being members of a banned Maoist organization, plotting to kill Prime Minister Narendra Modi, and inciting violent protests in Bhima Koregaon. To date, no credible evidence has been produced by the investigating agency, and those accused remain incarcerated without bail. Since the anti-Citizenship Amendment Act protest began in December 2019, students, activists, and peaceful protesters have been charged with sedition, targeted with violence, and subjected to arrests. Since then, more arrests have followed specifically targeting local Muslim students leader and protestors, including twenty-seven-year-old student leader Safoora Zargar.
Since the COVID-19 lockdown was announced, India's leading public intellectuals, opposition leaders, writers, thinkers, activists, and scholars have written various appeals to the Narendra Modi government for the release of India's political prisoners. They are vulnerable to COVID-19 contagion in the country's overcrowded jails, where three coronavirus-related deaths have already been reported. In response, the State has doubled down and rejected all the bail applications. It also shifted the seventy-year-old journalist Gautham Navlakha from Delhi's Tihar Jail to Taloja, without any notice or due process – Taloja is one of the prisons where a convict has already died of COVID-19.
A fearful, weak State silences the voice of dissent. Once it has established repression as a response to critique, it has only one way to go: become a regime of authoritarian terror, where it is the source of dread and fear to its citizens.
How do we live, survive, and respond to this moment?
In collaboration with maraa, The Polis Project is launching Profiles of Dissent. This new series centers on remarkable voices of dissent and courage, and their personal and political histories, as a way to reclaim our public spaces.
Profiles of Dissent is a way to question and critique the State that has used legal means to crush dissent illegally. It also intends to ground the idea that, despite the repression, voices of resistance continue to emerge every day.
NODEEP KAUR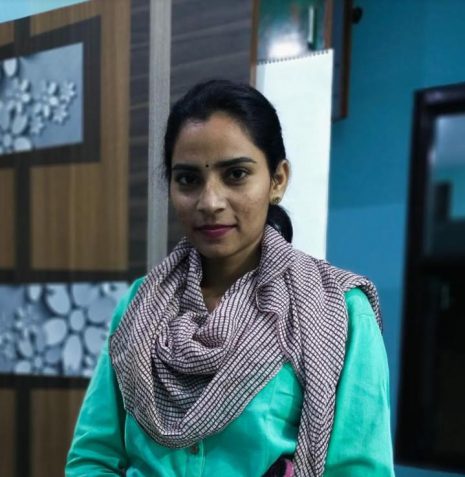 Nodeep Kaur, 23, is a Dalit labor rights defender. She is also a trade-union activist associated with the Mazdoor Adhikar Sangathan (MAS) union. She was brought up in the Gyandar village of Punjab's Muktsar district. Her family works as landless laborers and belongs to the Mazhabi Sikh community, a group of Scheduled Caste (former "untouchables" placed at the bottom of Brahmanical caste hierarchy and entitled to affirmative action). Her parents are grassroots activists while her elder sister is associated with the student organization Bhagat Singh Chhatra Ekta.
Growing up in a poor Dalit community, Kaur witnessed caste and gender discrimination making her very sensitive to the injustices faced by marginalized communities. Kaur was just 10 years old when she started participating in protests, where she used to hold placards and raise slogans with her parents. Her mother is a member of the farmers' union Punjab Khet Mazdoor Union and led protests to get justice for a Dalit girl gang-raped by upper caste men in the 2014 Muktsar village rape case. Kaur's mother was arrested by the Police and threatened by the accused. After the men were convicted in 2015, a hostile boycott by villagers forced Kaur's family to move to Telangana but Kaur and her sisters "stood strong and faced every adversity with a smile." The move to Telangana interrupted Kaur's education: since she could not go to a government school due to the language barrier, she completed her secondary education in 2018 through distance learning.
Kaur's family got into debt forcing Nodeep to leave her studies and move to Delhi in search for employment to support the family financially and save money to go back to college. In July 2020, she started working at a factory in Kundli Industrial Area in Haryana, where she experienced workers' exploitation at the hands of the factory owners. Workers were paid below minimum wage and salaries were often withheld by the factory management. Her mother had taught her "Not to suffer silently but to question," which motivated Kaur to join, in October 2020, MAS, a union of factory workers and farmers fighting to secure workers' rights in the area.
When the farmers' protest began at Singhu Border on 27 November 2020, protestors invited workers of nearby factories for langar (Sikh community kitchen serving free meals to visitors). As the Singhu protest-site is close to Kundli Industrial Area, workers began to join protesting farmers on a daily basis and farmers shared their food and blankets with them. On 29 November, MAS began building a consensus that the new farm laws affect factory workers as much as farmers. Kaur convinced MAS to set up a camp at the Singhu protest-site to redress grievances of industrial workers.
On 2 December, MAS activists held a meeting with Kundli workers, decided to go on strike and join the farmers' protest. They organized a march to the Singhu border with 2,000 factory workers joining in support. Leaders of MAS, including Kaur, addressed protestors about workers and farmers sharing the pain of not receiving due compensation for their labor and about how a transversal unity between them will aid their fight for equal rights. The next day, on 3 December, protesting farmers autonomously joined a torch procession organized by MAS in memory of the Bhopal tragedy.
Kaur led several MAS campaigns against factories which fired workers without any notice, withheld wages, and harassed workers. Through their mobilization, MAS managed to recover 5 lakh rupees (US$ 6,885) worth of withheld wages in December. The Kundli Industrial Association (KIA), a body of factory owners of Kundli, denied allegations of harassing or non-paying laborers and formed a Quick Response Team (QRT) to prevent violent protests. Kaur had accused the QRT guards of threatening and beating workers and stopping them from unionization while KIA claimed that the QRT had been formed to stop violent demonstrations and theft by the workers.
Kaur was fired and her wages withheld because of her participation in the agitation. On 28 December, MAS was gheraoing of a factory when QRT tried to stop them, physically assaulting the protestors and firing bullets. MAS tried to file a complaint against the QRT, but the Police instead filed a First Information Report (FIR, 649/2020) against Kaur and other MAS activists. On 12 January 2021, during another MAS protest, the factory owner called the Police that allegedly lathi-charged and fired bullets at protestors. Kaur was arrested by male policemen, in violation of due procedure where a woman cannot be arrested in absence of female personnel. She was specifically targeted, allegedly beaten, and dragged by the hair into the Police van. A policeman called Kaur "a girl who keeps 40-50 men" and "extorts money from factory owners" in an attempt to malign her image.
In a meeting in jail on 13 January, Kaur told her elder sister that she was beaten and tortured by male policemen inside the van after the arrest and at the Police station. The following day, her fellow inmates sent a message to Kaur's family saying that she was bleeding heavily from her legs and could barely walk. On 15 January, the Sessions Court of Sonepat ordered Kaur's medical examination, but the Police delayed it until 28 January. The medical examination revealed serious injuries on her body and private parts. Sonepat Police insists that no policemen tortured Kaur, that she was sent to jail on the day of her arrest, and was accompanied in the station by female Police personnel. They rejected allegations of custodial torture and termed them as "an afterthought."
The arrest and the alleged torture of Kaur gained attention after Meena Harris, the niece of United States Vice President Kamala Harris, tweeted about her. Kaur's family, however, believes that her incarceration received little mainstream media attention because she is a Dalit and comes from a poor economic background. Various organizations including Punjab State Commission for Scheduled Castes, Khalsa Aid, MAS as well as leaders of farmers' protest and student activists have condemned Kaur's arrest and demanded the withdrawal of the FIRs filed against her. Her sister has also demanded that "The Kundli Industrial Association, which has continually been violent against the laborers and even opened fire against them, just so that they cannot protest, must be investigated. An FIR must be filed against them. We are demanding that the labor laws be applied in Kundli and the laborer be given their rightful wages. They should be given the right to protest and unite, for which they face violence at the moment." The Punjab government has offered free legal assistance to Kaur, who remains incarcerated in Karnal jail in Haryana.
Date of arrest: 12 January 2021
Charges: Three separate cases have been lodged against Nodeep Kaur. The first FIR (649/2020), filed on 28 December 2020, charged her with Sections 148 (Rioting, armed with deadly weapon), 384 (Extortion), and 506 (Criminal intimidation) of Indian Penal Code (IPC) for allegedly extorting money from a factory unit of Kundli Industrial Area, even though she was physically assaulted by guards during that incident. The second FIR (25/2021), filed on 12 January 2021 by a policeman, charged Kaur with Sections 307 (Attempt to murder), 353 (Assault or criminal force to deter public servant from discharge of his duty), and 379b (Snatching causing death or hurt) for allegedly injuring policemen who were trying to stop her from extorting money from factory owners during a protest. The third FIR (26/2021), also filed on 12 January by a factory employee, charged Kaur with Sections 149 (Member of unlawful assembly guilty of offence committed), 323 (Voluntarily causing hurt), and 452 (House-trespass after preparation to hurt, assault or wrongful restraint) for allegedly storming the company office with wooden sticks to extort money, instigating people "to teach the Police a lesson," snatching weapons from policemen and attacking them with sticks.
Location of work: Haryana and Delhi.
Update: On 11 February, her birthday, Nodeep Kaur asked her sister for clothes and basic goods to be distributed to the twenty women inmates who are lodged with her at Karnal jail. After the Sessions Court denied her bail on the grounds that allegations against her are serious in nature, Kaur's family moved to the Punjab and Haryana High Court, which started a separate case asking the Police to explain her "illegal confinement" after the Chief Justice received anonymous emails alleging illegal confinement and harassment. A Sessions Court granted her bail in FIR (649/2020) on 11 February and in FIR (26/2021) on 15 February.
On 26 February, the High Court heard Kaur's petition for bail in FIR (25/2021). During the hearing, Police submitted Kaur's medical report. The report, dated 25 January, mentions sustained injuries and purplish bruises caused by a blunt weapon. Her counsel alleged that the examination was deliberately conducted after her injuries had almost healed. The High Court granted her bail in FIR (25/2021) reasoning that a pending trial is insufficient ground to deny her personal liberty. The judge asked Kaur to maintain restraint on bail and not cause law and order disruptions. Trial of FIR (25/2021) will be held after the Police completes the investigation. The Court will hear a petition alleging police torture in April. After being released from Karnal jail, Kaur denounced that another MAS activist, Shiv Kumar, has been tortured in police custody. She also stated that she will return to Singhu protest-site to continue her peaceful protest for the rights of farmers, laborers and women.
'You guys are Dalit, your job is to clean gutter, why are you doing activism, this is what SHO said as I was abused & beaten same with Shivkumar' says #NavdeepKaur via @newslaundry pic.twitter.com/CRDpbqnSYc
— Ravi Ratan (@scribe_it) February 28, 2021
'You guys are Dalit, your job is to clean gutter, why are you doing activism, this is what SHO said as I was abused & beaten same with Shivkumar' says #NavdeepKaur via @newslaundry pic.twitter.com/CRDpbqnSYc

— Ravi Ratan (@scribe_it) February 28, 2021
Arrest and custodial violence – Transcription of an interview of Nodeep Kaur released on 27 January 2021.
We [laborers] see ourselves joined with farmers as we fight against the privatization [of factories] just like the farmers are fighting the privatization [of farms]. We both, farmers and laborers, who nurture this country have been noticing that this country is being sold. From needles to ships, laborers produce everything. Farmers give food to the whole country. Both of these groups are being mistreated. The condition of laborers and farmers has increasingly worsened. During the lockdown, Ambani became the richest person on earth. If people are being killed in our country, how did he [Mukesh Ambani] become rich? This makes it clear that they are dalaal [corrupt brokers]. They are puppets of the bourgeoisie of richer countries like America. They sell mines, farms, etc which adversely affects our farmers, laborers and women.
Talking of women, the participation of women [in farmers' protest] is equal to that of men. Whether it is a factory or a farm, women work at farms [workplaces] and at home. The condition of women is as bad as that of farmers. It is not as if we cannot see women in front of us [at the protest] because they are fine [with their conditon]. Participation of women is the same [as that of men], and their condition is just as bad. A woman is also a farmer, a laborer. She is also looted [of her wages], twice and thrice more than men are looted. She is looted at the farms and factories where she works, she is looted by the bourgeoisie class. Women are more oppressed than farmers are.
Women make half of the world's population. If women don't stand with us [protestors], we cannot fight any war. This is why we regularly call for women to stand with us shoulder by shoulder, so their condition can also improve. When revolutionary groups come forward to speak against the State, they change our thinking. We will be able to change this atmosphere being created against women only if women come forward.