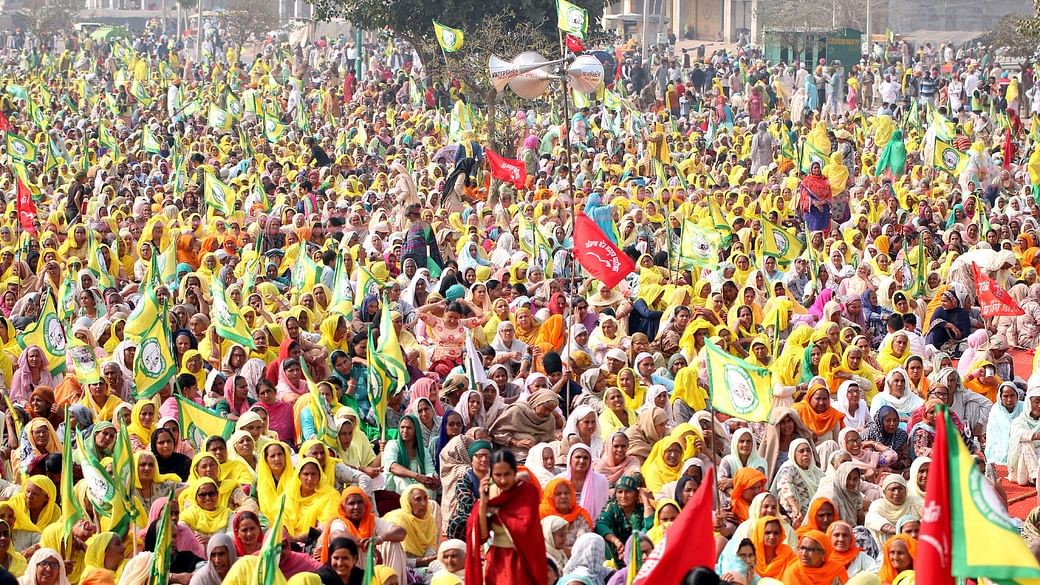 Celebrating the spirit of resistance: Shaheen Bagh two years on
20 December 2021
Mandeep Sidhu is a PhD student researching the Shaheen Bagh resistance and the coloniality of contemporary India at the University of Brighton. She tweets at @mand117
In this compilation of archival testimonies and visual material, Mandeep Sidhu gathers key moments of the 101-day long resistance movement at Shaheen Bagh against the discriminatory Citizenship Amendment Act.
On 11 December 2019, the Indian Parliament passed the Citizenship Amendment Act (CAA), a discriminatory law that prevents access to citizenship to Muslims who seek refuge in India and, alongside the National Population Register (NPR) and National Register of Citizens (NRC), puts Muslims in India at risk of statelessness, detention and deportation.
Soon after, thousands of people took to the streets to resist the CAA-NPR-NRC and protest the relentless anti-Muslim injustices at the hands of the State.
On 15 December, the Police brutally attacked students at the Muslim-majority Jamia Milia Islamia University in Delhi who were protesting the CAA. In solidarity, mothers, grandmothers and neighbors of the students in the working-class Shaheen Bagh area of New Delhi gathered on a stretch of GD Birla Marg to protest the violence. The women – some of whom were first time protestors – spontaneously started a sit-in and catalyzed the one of the longest continuous protests in independent India. The protest lasted 101 days and nights throughout one of Delhi's coldest winters in recent memory and only ended because of the imposed lockdown after the COVID-19 outbreak in India.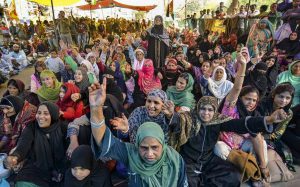 "The choice was simple: Either sit at the protest today or prepare to sit in a detention center a few years later." Saima, a protestor
In a desperate attempt to discredit the agency of the protestors, the government's IT Cell fabricated myths, labelling women protestors as paid actors, forced by their husbands or agents of Pakistan. None of this deterred the protestors, but instead exposed the relentless targeting of minorities.
"This fight is ideological. We have to strengthen our ideas and arguments. We need to read more books." Mohamed, founder of the Fatima Sheikh – Savitribai Phule Library at Shaheen Bagh.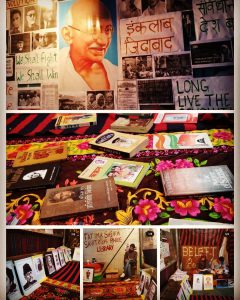 Local students set up a library in a bus stop shelter near the main protest site. Named after social and educational reformers Fatima Sheikh and Savitribai Phule, the organizers understood reading and sharing knowledge as a form of protest, developing critical thinking and shaping demands for a better world.
The Fatima Sheikh-Savitribai Phule library was one of the inspirations for the Shaheed Bhagat Singh library at the Farmers' protest that soon followed.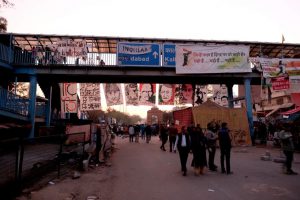 "Earlier we fought the British, now we have to fight our own" Noorun, a protestor
Shaheen Bagh protestors connected their resistance to India's historical struggles against colonial oppression. From chanting inquilaab zindabad (long live the revolution) to decorating the protest site with posters and artwork of anti-colonial freedom fighters like Bhagat Singh and Ashfaqulla Khan or thinkers like Dr B. R. Ambedkar, Shaheen Bagh showed how the anti-CAA-NPR-NRC movement was a continuation of anti-colonial praxis.
"Aawaz do, hum ek hain (Say it out loud, we are one)", a popular slogan chanted at Shaheen Bagh.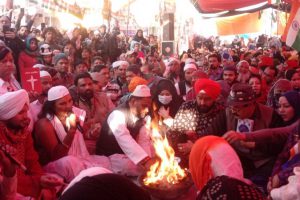 The ruling Bharatiya Janata Party (BJP) has been consistently trying to divide communities along gendered, religious and caste lines. Protestors at Shaheen Bagh, who were predominantly Muslim women, received transversal solidarity from people from all walks of life. Sikh, Christian, Hindu and other minority communities held a Jashn-e- Ekta to share spiritual solidarity and express unity with protestors through interfaith worshipping.
Shaheen Bagh also inspired countless other women-led anti-CAA protests both in India – from Kolkata to Bihar – and internationally. These solidarities have continued long after the government destroyed the Shaheen Bagh protest site on 24 March 2020. Women who were part of the Farmers' Protest, for example, cited Shaheen Bagh as the inspiration for their own resistance.