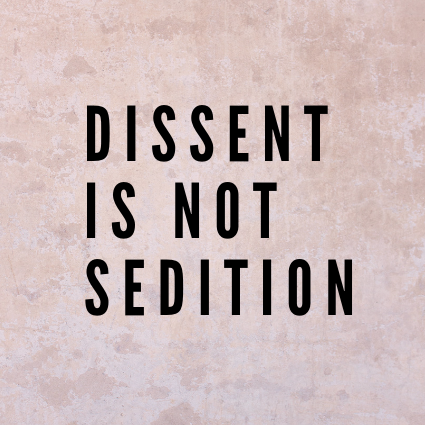 Indian journalist, a mathematics student, jailed for raising anti-government slogans in Tamil Nadu
Lois Sofia, writer and Polis contributor, prolific with her dispatches on deadly state violence against people protesting mining giant Vedanta in Thoothukudi, was jailed for shouting "fascist BJP government down, down"
An Indian journalist and mathematics student was arrested late Monday by the Tamil Nadu police after the state chief of the country's ruling Bharatiya Janata Party complained against her for raising anti-government slogans.
Canada-based mathematics student and writer Lois Sofia, 28, was arrested and sent to judicial custody for 15 days after she shouted "fascist BJP government down, down" on board a flight in the presence of Tamil Nadu BJP president Tamilisai Soundararajan who filed a complaint, The Indian Express reported.
Sofia, on her way home from Canada, was with her parents who joined her at Chennai for a flight to Thoothukudi. The incident took place after the flight landed at the Thoothukudi airport, The Indian Express reported.
After the complaint against Sofia in the airport, Soundararajan told the media that Sofia "could belong to some terror outfit by seeing the way she behaved," The News Minute reported.
Sofia has been prolific as an independent journalist covering the brutal state violence and massacre by the police of 15 civilians in Thoothukudi when they protested against Sterlite Industries, a copper plant owned by mining giant Vedanta and known to cause decades of severe environmental pollution and human disease.
"Sofia got into an argument with a local BJP leader who was also on the flight and was taken to the police station where she was interrogated all day," a person close to Sofia said. "She was booked under three different cases, one of them non-bailable."
"The magistrate struck down the non-bailable offence but the other two cases are still pending," she said. Sofia was supposed to spend the night in jail but had to be taken to a hospital as she had severe stomach pain.
Sofia is charged under the Indian penal law over "statements conducing to public mischief" and "public nuisance," The Indian Express reported.
The ruling BJP government under Narendra Modi has come under much criticism for targeting rights activists and criminalizing political dissent in the country while the minorities, particularly Muslims, have come under a series of brazen, deadly assaults.
Last week, police searched homes of nine human rights activists and lawyers and arrested five of them over accusations that they were involved in a protest meeting in Pune in January that ended in violence against Dalits (lower caste).
In another incident last month a student leader, Umar Khalid, was attacked with a pistol by two men who claimed that they were "cow vigilantes and wanted to draw attention towards protection of the animal." Khalid escaped unhurt.
Dozens, particularly Muslims, have been killed just this summer by lynch mobs, widely believed to be encouraged by the ruling Hindu nationalist establishment, for similar sentiments.
The attacks, however, are not new in a country where minorities and lower caste communities have historically remained severely disadvantaged.
In Thoothukudi, victim families have received little compensation, let alone justice, even as the government has failed to bring the corporate giant to book for years of blatant disregard of labour and environmental laws.
Activists fighting for environment protection and workers' rights on the other hand have been hounded by the authorities.
"But environmental awareness has been growing and ordinary people are increasingly asserting their rights," Sofia told Polis in a recent conversation. "It threatens the establishment, and its message is clear: 'Don't resist, we can kill you.'"
"The mainstreaming of doublespeak and calling individuals who actually care about people's issues and victims of state apathy and terrorism as "anti-social" is absolutely terrifying and fascist," she added.
Sofia had recently agreed to write for The Polis Project as contributor from Thoothukudi.
Update: According to latest reports Tuesday afternoon, Sofia has been granted bail by a Thoothukudi court, a day after her arrest. This is a developing story and will be updated as reports come in.
Correction: The original version of this piece described Lois Sophia as "correspondent" of The Polis Project. A more accurate term would have been "contributor"—which Sophia had agreed to write as for Polis, just days before she was arrested. The error is regretted.