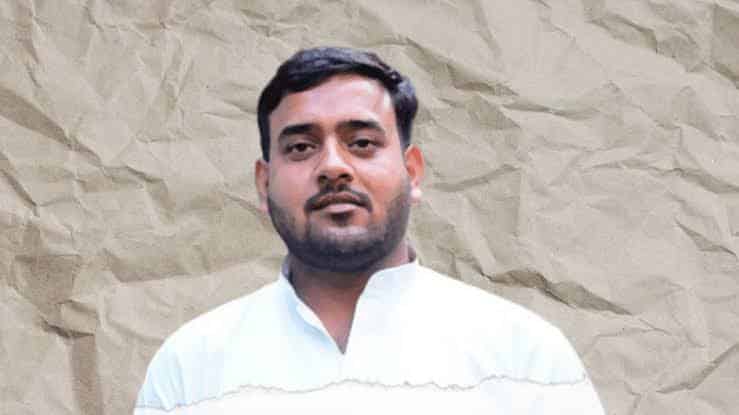 When the commitment to social change is a provocation for an increasingly repressive State: A profile of Atikur Rahman
Profiles of Dissent is a series centered on remarkable voices of dissent and courage across the world. They are writers, poets, activists, human rights defenders and those who have been incarcerated for speaking truth to power.
"At no time have governments been moralists. They never imprisoned people and executed them for having done something. They imprisoned and executed them to keep them from doing something. They imprisoned all those prisoners of war, of course, not for treason to the motherland […] They imprisoned all of them to keep them from telling their fellow villagers about Europe. What the eye doesn't see, the heart doesn't grieve for."― Aleksandr Solzhenitsyn, The Gulag Archipelago, 1918-1956
A political prisoner is a person who is imprisoned for their belief. Regimes across the globe arrest people for who they are and not for what they have done, thus making the category of the political prisoner into a criminal offense. It is a thought crime: the crime of thinking, acting, speaking, probing, reporting, questioning, demanding rights and, more importantly, exercizing citizenship. It is also a crime of existing in a Black, Brown, Muslim body that can be targeted and punished for who they are, or what they represent.
These inhumane incarcerations do not just target private acts of courage, they are bound together with the fundamental questions of citizenship, and with people's capacity to hold the State accountable – especially States that are unilaterally and fundamentally remaking their relationship with their people.
The assault on the fundamental rights has been consistent and ongoing at a global level and rights-bearing citizens are transformed into subjects of a surveillance State.
In this transforming landscape, dissent is sedition, and resistance is treason.
A fearful, weak State silences the voice of dissent. Once it has established repression as a response to critique, it has only one way to go: to become a regime of authoritarian terror, a source of dread and fear for its citizens.
How do we live, survive, and respond to this moment?
With Profiles of Dissent, The Polis Project works with individuals and organizations across the world to question and critique the State that has used legal means to crush dissent illegally and eliminate questioning voices.
It also intends to ground the idea that, despite the repression, voices of resistance continue to emerge every day.
ATIKUR RAHMAN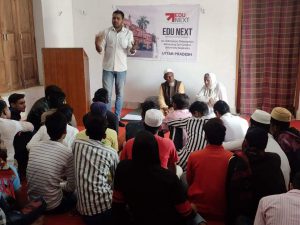 Atikur Rahman is a 28-year-old student activist who strove to raise awareness among young people in some of India's most socio-economically marginalized rural communities in remote villages of Uttar Pradesh (UP), India. A tireless crusader for educational and socio-economic growth and the wellbeing of these communities, he worked in various non-governmental organizations to promote social welfare programs and became a district level leader. His work included career guidance, workshops on better higher educational opportunities in public-funded central universities, as well as educating young people about their health, nutritional needs and public sanitation in villages.
At the same time, he continued to pursue his own educational journey and enrolled to do a doctorate from Chaudhary Charan Singh University, Meerut, having completed a Master's in Information and Library Science in 2017. Rahman was a politically active student and remains a member of the National Committee of the Campus Front of India (CFI), an organization that aims to nurture social activism among students and on campuses and empower students from historically marginalized communities. He was the National Treasurer of CFI at the time of his arrest.
As CFI actively participated in the nationwide anti- Citizenship Amendment Bill protests in December 2019, Rahman was a familiar leading figure, a spokesperson for the CFI and participated in coordinating with other student organizations such as the Jamia Coordination Committee, often visiting and speaking at the movement's historic woman-led Shaheen Baag protest site. He took part in the Sansad Gherao March on 10 February 2020 and in UP, was involved in mobilizing students and youth on the ground to promote social harmony. His committed social activism brought him to the attention of a police force working under an increasingly repressive government. In December 2019, his home in Muzaffarnagar was raided and in August 2020, when preparing for an exam at home in his village, he was "visited" by about 10 police personnel, who also photographed him without his consent. A complaint he had submitted on the Jun Sunwai public grievance portal was disposed off without consulting him for a statement.
The CFI also extended support to the farmers' protest against the Modi government's pro-agribusiness/anti-farmer Farm Bills and Rahman was vocal both on the ground and social media, not only as a student activist but also as a son of a small sugarcane farmer. Rahman was born in a socially and economically marginalized village in Budhana tehsil of Muzaffarnagar district in north-western state of UP. He was the first person from his village to earn a graduate degree.
In September 2021, news broke out of a caste atrocity in the village of Hathras, UP. A young woman from a Dalit community was brutally gang-raped and tortured and left to die in a field by a group of upper caste youth from the same village. After fighting for her life for two weeks, she passed away in hospital. The State attempted to staunch the growing global outrage by preventing journalists, opposition politicians and activists from entering Hathras, but this did not deter the many who managed to reach and report. The National Committee of the CFI sent a delegation, which included Rahman and the then CFI state secretary Masood Ahmad, to express their solidarity with the family of the victim. A well-known human rights journalist from Kerala, Siddique Kappan, had also planned to travel to Hathras at the same time for reporting the case. The CFI delegates and Kappan decided to go together in a taxi. On their way, in the city Mathura, all three as well as the driver of the taxi, Muhammed Alam, were arrested. Various charges were put on them over the next couple of days and they were imprisoned as under-trials in Mathura Jail.
Rahman has a long-term cardiac condition, aortic regurgitation, that was first diagnosed in childhood. He took medications and had regular follow ups and was recently told that he would require surgery. At the time of arrest, he was waiting for the operation that was planned for November 2020, as the family had managed to save enough money for it. But it took several petitions over many months before the Court moved the jail authorities to allow Rahman to travel to All India Institute of Medical Sciences (AIIMS) to have his surgery. In the long waiting period, Rahman's health began to seriously deteriorate and he had to be taken to hospital many times, It was only in November 2021 that the Court allowed for the surgery after an urgent plea by the family. However, he was not allowed to travel for the recommended follow-up and, according to his father, his dietary restrictions and hygiene requirements were not met by the jail.
In March 2022, he was urgently taken to AIIMS by the jail authorities since he had complained of chest pains. Subsequently, he was moved to Lucknow Jail.
Date of arrest: 5 October 2020
Charges
The 5,000 page police chargesheet alleges that Atikur Rahman and his fellow travelers were all part of a Popular Front of India (PFI) delegation that was going to Hathras to "incite violence" and disrupt communal harmony. The PFI, however, denied that these four people were ever associated with them and also claimed that their name had being dragged into this as a political fabrication. The four men were charged under various sections of the Indian Penal Code relating to sedition and also under the provisions and of the Unlawful Activities (Prevention) Act (UAPA) and various sections of The Information Technology Act.
According to the Police, co-conspirators Kappan and Rahman did the groundwork for their plan to disrupt social harmony and communal peace through a website called "Justice for Hathras Victim." Around the time of his arrest, Rahman was experiencing chest pain and the day before the arrest the then National Secretary of CFI, Rouf Sharif, had transferred Rs 5,000 to Rahman's bank account as help towards his medical check-up fees. The Police alleged that this was sent by the PFI to Rahman, instead. They also claimed that Kappan was send money by PFI to fund instigation of social unrest in Hathras and that PFI received "foreign funds" for its "nefarious" activities. On the basis of these claims, Rahman, Sharif and Kappan were later also charged under the Prevention of Money Laundering Act (PMLA). Rouf Sharif was arrested in Kerala about three months after Rahman. Charges under sections of the Criminal Procedure Code (CrPc) were dismissed due to failure of the Police to complete the inquiry within the stipulated period.
Update
Alam, the taxi driver, was granted bail on 23 August 2022 due to lack of any "incriminating articles" attributable to him. Siddique Kappan was granted bail on 9 September 2022, while the others remain in prison as under-trials. Rahman's lawyers petitioned under the PMLA charge for allowing regular follow up of his medical condition, but the Court simply directed the prison authorities to work according to the jail manual.
Due to lack of proper post-operative care and follow-up, Rahman's health has been  constantly deteriorating. On 29 August, his family was informed through a letter by the jail authorities that Rahman had been admitted to the King George Medical University (KGMU) hospital in Lucknow and that they should go there to attend to his care. His family has reported he is partly paralyzed and disoriented. The hospital ruled out cardiac issues and discharged him on 5 September, recommending a neurological consultation, not available in KGMU. However, the jail authorities have taken Rahman back to jail. According to his wife Sanjida, his condition is so poor that he cannot even drink water by himself or look after his basic needs. He is confused, unable to communicate, does not recognize people and would need an attendant all the time, but the family does not know if anyone has been assigned. The family is petitioning the High Court to demand that Rahman is sent back to hospital and then immediately released on bail as he is in urgent need of further medical care and family support. They also filed a writ petition to the PMLA Court to get permission to admit Rahman to AIIMS for proper medical care.
WATCH: Atikur Rahman, as National Treasurer, reads out the resolution passed by the National General Council of the Campus Front of India  demanding a high-level probe into the atrocities committed by Delhi Police at Jamia Millia University in December 2020.