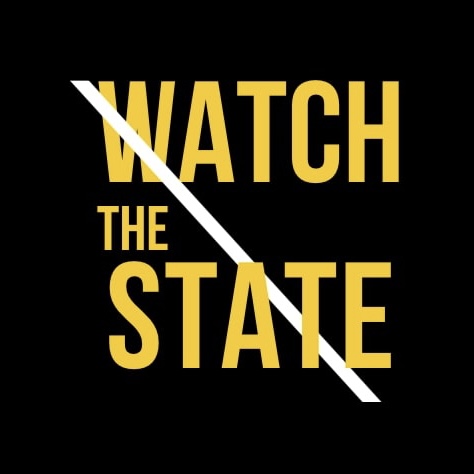 Watch the State: A year in review (2021)
Dear reader,
2021 has been a year of learning, rigorous documentation and fulfilling opportunities for us at Watch the State (WTS). When WTS was set up in December 2019 by The Polis Project at the peak of the anti-Citizenship Amendment Act (CAA) protests in India, we did not envision the scale and scope of the project. What started off as a response to the anti-CAA protests, soon grew to document the February 2020 Delhi Pogrom, the COVID-19 lockdown beginning in March 2020, the Farmers Protest from 2020 to 2021 and various other instances and incidents of state violence in India. With our ongoing work, the scope and themes of documentation have expanded and we continue to grow and learn every day.
On Watch the State's second anniversary, here is our 2021: A year in review.
Publications:
Events:
This year we started a bimonthly Twitter Spaces update sessions on recent patterns of state violence in India: Between 18 June 2021 and 10 December 2021, WTS has hosted 10 sessions highlighting recent news reports that shape and define state violence in India.
In May 2021, researchers at Watch the State presented at the Law and Society Association 2021 conference on Understanding State Violence through Media Narratives and Misinformation in India.
In July 2021, researchers at Watch the State presented at the Turin University India Summer school at the Department of Indian History on Understanding patterns of state violence during COVID-19 in India.
One of our researchers spoke about the COVID-19 Second wave in India for an Italian Radio show in April 2021.
We also hosted the launch event for the project Violence against journalists in India with journalists Prabhjit Singh, Ismat Ara, Zafar Aafaq and Alishan Jafri.
Grants:
We received the Art + Activism against repression during the COVID-19 crisis (2021) from the Centre for Applied Human Rights, York University for the Mapping violence against journalists
We have also received a grant from the Thakur Foundation for research on custodial deaths in India which will be published in 2022.
Moving forward, as we continue to document and understand state violence in its various forms and manifestations, we hope you will be on this journey with us. And to all those who have alerted us to instances of state violence over the last two years – thank you.
At The Polis Project, we do not accept corporate money and are driven entirely by the support of the community we have built. We hope you will consider supporting us to sustain our work, grow and continue to hold the State accountable.
Happy New Year.
Love, rage and solidarity,
Watch the State.
The above essay
is a part of