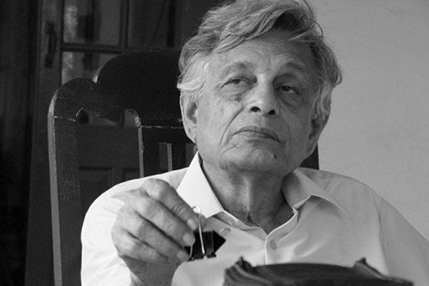 In December 2019, Twitter was awash with posts about events at the Indian Historical Congress in Kannur. The eminent historian Irfan Habib has disrupted proceedings as Kerala Governor Arif Mohammed Khan, as part of his speech to the delegates, quoted Maulana Azad in relation to the CAA/NRC controversy. Habib told the Governor that he had no right to quote Maulana Azad, and that he should quote Nathuram Godse instead.
Professor Habib's intervention reflects the courageous dedication to truth and justice that has informed his scholarship since his pathbreaking work on the agrarian system of Mughal India first appeared in the early 1960s. His decision to stand up to power at the Indian History Congress is model behaviour for all public intellectuals at this perilous moment in the life of the Indian republic. In recognition of this, we are pleased to share this recording of a talk given by Irfan Habib at a seminar organized by the Joshi-Adhikari Institute of Social Sciences in December 2015. The talk is an urgent call to arms against the falsifications of Indian history that nourish the Hindu nationalist imagination. As such, it bears witness to the stature and commitment of Professor Habib and speaks directly to the current conjuncture of struggle in India.
Irfan Habib, Professor Emeritus at the Aligarh Muslim University, is the author of The Agrarian System of Mughal India, 1556-1707, An Atlas of the Mughal Empire, Essays in Indian History: Towards a Marxist Perception Medieval India: The Study of a Civilization, Economic History of Medieval India, 1200-1500 and Atlas of Ancient Indian History. He has co-edited The Cambridge Economic History of India, Vol.I, UNESCO's History of Humanity, Vols.4 and 5, and UNESCO's History of Central Asia, Vol.5. He is the General Editor of the People's History of India, and has authored seven volumes and co-authored two volumes in the series.