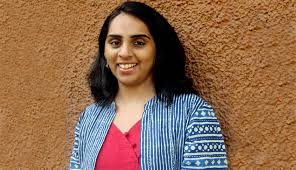 India has recently excluded four million people from the National Register of Citizens, thereby deeming them 'illegal' and, if their appeals fail, will deny them citizenship. In our specially curated conversation series Suddenly Stateless, The Polis Project takes an in-depth look at the controversial National Register of Citizens through conversations with various scholars, reporters, writers, artists, historians, anthropologists and political scientists.
The Polis Project's Suchitra Vijayan spoke to Dr. Kalyani Ramnath, Prize Fellow in Economics, History, and Politics at Harvard University. She received my Ph.D. in history from Princeton University and has law degrees from the National Law School of India University and the Yale Law School.
Kalyani is a legal historian of South Asia and her work interrogates the complex histories of migration and questions of citizenship, by excavating legal archives. Today we take a look at the laborers who moved from the southern districts of Madras to the tea plantations of central Ceylon and their claims of citizenship. We explore the parallels between the saga of citizenship that played out in Ceylon between in 40's and the 50's and the recent crisis that followed the National Register of Citizens in Assam.