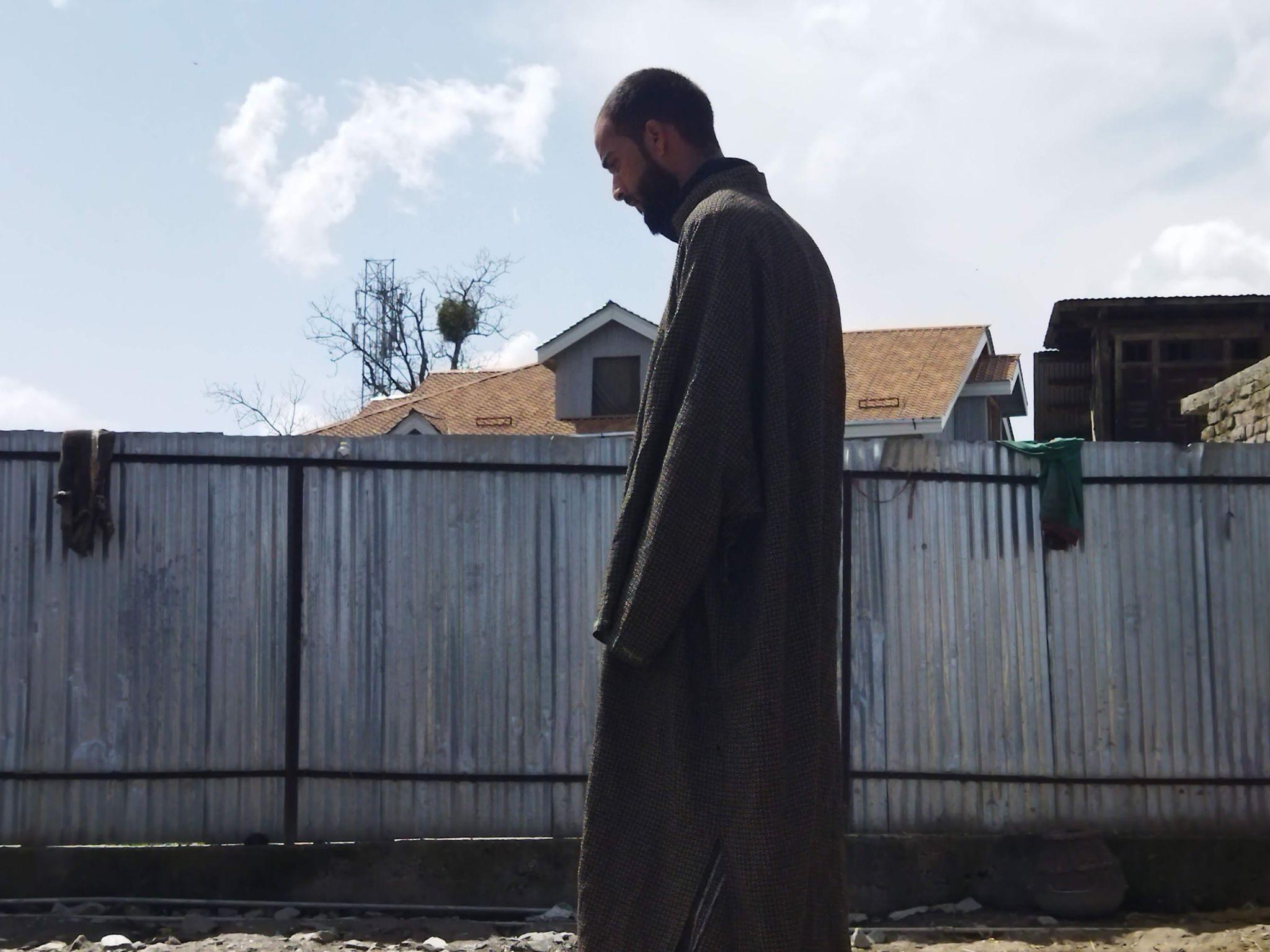 Arbitrarily detained under Public Safety Act: The case of Javaid Ahmad Parray
Rupsa Dey is a writer from India documenting the lived experiences of people caught in geopolitical conflict and the violence that the State metes out to people of non-conforming identities.
The Jammu and Kashmir Public Safety Act, 1978 (PSA) is an administrative law that allows the arrest and detention without trial of any individual with no warrant or specific charge for a period of up to two years. This Act, described by Amnesty International as a "lawless law," has contributed to the creation of the rule of fear that dominates Kashmir. The Act has been used as a political weapon to detain protestors and dissenters for long periods of time. A report by the Jammu and Kashmir Coalition of Civil Society (JKCCS) and the Association of Parents of Disappeared Persons (APDP) noted that 662 persons, including a former chief minister and a sitting Member of Parliament, were booked under the PSA in 2019, the year that Jammu and Kashmir was stripped off its special status.
Khurram Parvez, a Kashmiri human rights activist and program coordinator of JKCCS has faced detention multiple times for his continued activism. On 14 September 2016, he was detained at the Delhi airport while he was on his way to brief the United Nations High Commission for Human Rights in Geneva on the atrocities committed by Indian state forces in Jammu and Kashmir. The detention of a renowned Kashmiri human rights activist was to send a clear message to an entire population and to suppress the criticism of the ongoing human rights violations. Two days after being detained, Khurram Parvez was arrested without formal charges and was detained for the second time under PSA in 2016 after a Court had already ordered his release. In November 2021, Khurram Parvez was arrested again under the Unlawful Activities Prevention Act. UAPA is another draconic law meant to punish those suspected of committing crimes without proving these allegations, but is in fact used by the State to detain dissenters across India. Khurram Parvez is still in prison at the time of writing.
I first met Javaid Ahmad Parray, a Kashmiri youth booked under PSA for stone pelting, when I was working with APDP in March 2022. Parveena Ahangar, Sabia Dar and I visited Parray at his family home. He has two elder brothers who live with their families in small, wood and tin houses constructed alongside the main house, an incomplete one-storied building held together by tin sheets and bamboo and vulnerable to the elements. Javaid had been recently freed when we met him. He was silent throughout our stay, with his gaze fixed on the floor. The abuses that he had suffered during his wrongful detention had altered him for life. He sat with his arms tightly wrapped around himself, trying to take the least possible space.
"This is because he is used to being inside a small jail cell," his eldest brother Showqat Ahmad Parray told us. "We have accepted that he will never have a normal life again."
According to Showqat's testimony, at 9:30 pm on 11 August 2019, there had been a stone pelting incident in their neighborhood. After this, Special Operations Group (SOG) were patrolling the location and around midnight his neighbors' homes were raided by a SOG team led by the Rafiabad Sub-Division Police Officer (SDPO), Nisar Ahmad.
The SOG, an anti-insurgent force, has cultivated widespread fear and bad faith in the region due to its numerous human rights violations. According to JKCCS, the Special Operations Group of the Jammu and Kashmir Police has been "illegally created and draws support for its criminal activities through the State and its functionaries."
"They picked up Nayeem Ahmed Ganie, Zubair Ahmed Ganie and Abid Ahmed Parray [no relation to Javaid Ahmad Parray]. We came to know about their detention in the morning. They had been taken to SOG camp Chichhama, Rafiabad and were tortured to obtain the names of the people who were involved in the stone pelting incident of 11 August," Showqat told us.
Tortured and under duress, the detainees named a few people from their neighborhood as the stone pelters. Javaid Ahmad Parray's name was included in that list. According to Showqat, Javaid was not present during the stone pelting incident. On that night, Javaid had been in the neighborhood watching a scuffle between two families, but he left the scene when he saw a SOG's vehicle approach. Later, when Showqat requested the authorities to provide video evidence of Javaid's presence in the stone pelting incident, they did not provide any.
Javaid Ahmad Parray's name was obtained through forced confessions, a practice that is prevalent in Jammu and Kashmir. Cases of mistaken identity and fake encounters are also rampant and, despite government denial, Indian security officials told Human Rights Watch about their widespread occurrence and how they are encouraged to obtain awards and promotions. SOGs are often involved in human rights abuses like custodial violence and disappearances. This culture is heavily fostered and there is financial gain in killing "militants." In a 2002 rediff report on the SOGs, a police officer confessed that every militant killed earns the SOG Rs 35,000 to Rs 50,000. There are also other benefits including promotions that encourage this behavior. SOGs operate with full impunity because they are not held accountable by the Indian administration.
"On 14 August, our house was raided by a police team led by SDPO Nisar at around 11:30 in the night. I was sleeping and I suddenly heard someone smashing our window panes. When I opened the door, SDPO Nisar slapped me and abused me. He asked for my brother Javaid to come out. The noise woke up Azad Ahmed, our mentally disabled brother, who came out next. Nisar repeated his abuses. My mother woke Javaid up. As soon as Javaid came out, the SDPO dragged him by his collar to take him away. My mother fell on his feet and pleaded with him not to take him away. The policeman accompanying the SDPO hit her right arm with the butt of a gun. We could not do anything." While recalling the events, Showqat broke down in tears. Next to him, Javaid sat quietly.
Due to a curfew the next morning, on 15 August, the Parrays could not go to meet the SDPO. However, later in the afternoon, Javaid's mother and Showqat's wife went to the SOG camp in Rafiabad, three kilometers away from their village, to understand the charges under which Javaid was held. "They told my wife that they will undress her in front of the village and send her back naked. The SDPO also said that he was the authority and no one would do anything to him," Showqat told us. The families of the detainee face abuse, harassment and even detention. According to members of APDP and other Kashmiri families I interviewed, the authorities do not help the families to locate their detained relatives, but threaten them with violence so the pursuit of the victim's release is delayed.
On 16 August, after visiting Chichamma camp again, Javaid's family was granted permission to meet him. Showqat recalled: "I found my brother terrified and he was unable to speak due to the physical injuries that he had sustained. Upon following up with the Superintendent of Police Javid Iqbal the next morning on 17 August, we were told that my brother would not be released. Instead, we were detained for over an hour before we were allowed to leave."
Showqat frequently worked as a day laborer at the fruit market in Sopore, but on 17 August, when Javaid's PSA dossier with the list of charges was brought there, he was still detained at Chichamma camp. The dossier was handed over to his neighbor Mohammad Amin Parray, a fruit seller, who brought the documents to the family in the afternoon. As the Parrays are mostly illiterate, the local Imam read the documents to them, informed the family of Javaid's charges and told them that he had been shifted to the central jail in Srinagar. Javaid was charged of being one of the main instigator of stone pelters; being involved in dangerous activities fatal to security forces; disturbing peace; provoking and instigating youth of the area to become stone pelters and trying to mobilize the populace of Rafiabad against the abrogation of article 370.
On 19 August, Showqat and his father went to the central jail where they were allowed to meet Javaid for thirty minutes under strict surveillance. "The meeting room had a steel grill between us," Showqat said. "Javaid told us that on 17 August he was severely beaten up and tortured by SDPO Nisar and his team. He was forcibly made to drink water and then laid on a sofa where nearly ten policemen took turns to sit on him till he lost consciousness. When he opened his eyes, he found himself in Srinagar Central Jail."
Between 19 August and 6 September, the Parrays were allowed to meet Javaid only three times. Javaid told Showqat the kind of torture he was subjected to at SOG camp Chichamma. "Rods and sticks were inserted between his legs and got stretched to the point of unconsciousness. No medication was provided at the camp. When he arrived at Srinagar Central Jail, he was taken to a doctor as he had injury marks all over his body. They gave him medicines there. He told us that he would soon be shifted to Agra Central Jail. We do not know how he survived. We feared we would never see him again," Showqat said.
There have been 33 custodial deaths registered in the last five years in Kashmir – and these are only the official figures.
On 9 September, Showqat and his father went to seek permission to meet Javaid in Agra Central Jail, which was granted on 20 September. "We had to raise finances to go to Agra. My father had just 30 marlas of land [about 8,000 square feet], out of which he sold ten at 40,000 rupees so that we could visit him," Showqat said.
On 23 September, Showqat dropped his parents off at the airport. He stayed back to look after his children. His parents reached Agra at night. Taja Begum, Javaid's mother, told us: "We did not know where to go. We had very little money and decided to spend the night by roadside. We slept in turns and in the morning we waited outside the jail without eating. We were told to wait till 4 pm and we were allowed to meet for 30 minutes under heavy surveillance." They returned home the same day.
"Showqat had his wife and children to look after. He is a daily wage laborer. After Article 370, his work days became limited. Areas were under heavy curfew. Javaid was the sole bread earner for our family. We went through difficult times," Taja Begum said.
The Parrays continued to pursue the case with a lawyer who represented them pro bono. By the end of 2019, there had already been three hearings and in April 2020, when COVID cases started rising, those who were detained under PSA in Agra Central Jail and Srinagar Central Jail were released on the orders of the High Court to decongest prisons.
"I was in the fruit market in Sopore when I got a call from the personal assistant of the District Commissioner of Baramulla informing me that Javaid had been released. The Commissioner told me that he was released on 21 April and we would have to pick him up the following day or else he would be locked up again. He also told me that going by car would be cheaper," Showqat said.
Showqat sold jewelry that belonged to his wife and sister to arrange for 20,000 rupees to hire a car to go to Agra where he picked up Javaid.
"We had to quarantine for 14 days after that [because of COVID]. We are thankful to Allah that we got him back. We didn't think we would," he said, wiping his tears.
After his release, Javaid Ahmad Parray has struggled to find a job. "A man booked under PSA is not an employee that local businesses want to hire," Showqat said. "He was an auto mechanic before. Now, he has been reduced to a man with a PSA." As the sole bread earner in the family now, Showqat has had to take up more construction work.
"We don't know what the future holds for him. I am scared for him. God willing, we will survive this crisis. We are happy that he is with us. When he was first locked up, we heard that other detainees were being freed with bribes. We tried arranging for some money. By the time we arranged for 30,000 rupees, we had already received the PSA dossier. Poor people like us suffer the most."
The Parrays are one of many families who shoulder the economic and emotional cost of relatives detained under PSA with no evidence in Jammu and Kashmir. In rural Kashmir, the majority of men are low wage earners, they support their families and subsist on their daily income. When they are arbitrarily arrested and subjected to extreme violence, families are left to cope with enormous emotional and economic challenges. Even after they are released, most of the victims cannot go back to work because of physical and psychological trauma.
The PSA has been historically used by the government to stifle dissent and free speech. In 2008, the state administration invoked this Act against the civilians who protested in the backdrop of the Shopian rape case and the Machil fake encounter. In recent years, the PSA has been used against stone pelters. In March 2021, authorities arrested thirty nine youths, fifteen of whom were booked under PSA. Stone pelting has been a potent form of political dissent, a mode through which frustration can be channeled against the abuses of the Indian government and its occupation of Kashmir. This action of defiance can be traced to the rebellion of the 1990s.
Young men booked under PSA have negligible chances of being hired once released, invoking this Act against dissenters ensures that they are crippled both economically and psychologically. After the abrogation of Article 370, the union territory of Jammu and Kashmir lost 5.3 billion USD due to government lockdowns. This was a time when the use of PSA increased. While PSA is not directly causing an economic downturn, when coupled with the frequent lockdowns it can be considered a contributing cause to Kashmir's economic deprivation. In a state where the population living below the poverty line has rapidly increased from 10.35 percent in 2017 to 12.58 percent in 2021, the repercussions of the PSA against dissenters – ranging from ministers to rural stone pelters – have deeply impacted political participation.
Once detained by security forces, the government places the onus on the victim's family to prove their innocence. This is a burden both in terms of time and money, often resulting in psychological and economic damage to the victim's family. Not only do victims have to exhaust material resources to fight for their freedom, they also have to deal with the uncertainty of life and economic instability outside prison. The Parrays, who had a family income of 20,000 rupees per month, lost more than five months' worth of income, their familial land was reduced by a third and Javaid, one of the two earning members, is now unable to find work and is living in constant fear.
In 2009, the Code of Criminal Procedure Act of 1973 (CrPc) was amended to define the word "victim" under section 2(a), adding a provision for compensation to victims under section 375 A and B with fixed amounts allotted for each state and for medical treatment under section C as part of a Central Victim Compensation Scheme. According to this amendment, a victim is a person who has suffered loss or injury because of the act or omission for which the accused person has been charged. This narrow definition fails to account for victims of state institutions. Going by this definition, in order for Javaid Ahmad Parray to be recognised as a victim, legal charges would have to be levied upon the Army and other security forces, however Section 7 of the Armed Forces Special Powers Act (AFSPA) grants them virtual immunity. An Amnesty report from 2015 exposed that not a single member of the armed forces deployed in Jammu and Kashmir has been tried for human rights violations in a civilian court. In 2015, the Ministry of Home affairs fixed the cases eligible for compensation, but there was no mention of custodial violence. This means that victims like Javaid Ahmad Parray would neither qualify for these compensations nor be recognised as victims. Reparative justice includes compensation, treatment, trauma counseling and positive societal attitude toward the victim. The Indian government, however, has left no legal recourse for victims of custodial violence and human rights violations in Jammu and Kashmir to be granted any form of reparative justice.
Thus, countless families like the Parrays continue to suffer both psychological and economic loss under oppressive laws. When political bodies act with full impunity and tactical knowledge to demonize and dehumanize a community, it ends up seeding a deep hatred that takes decades to dissolve.