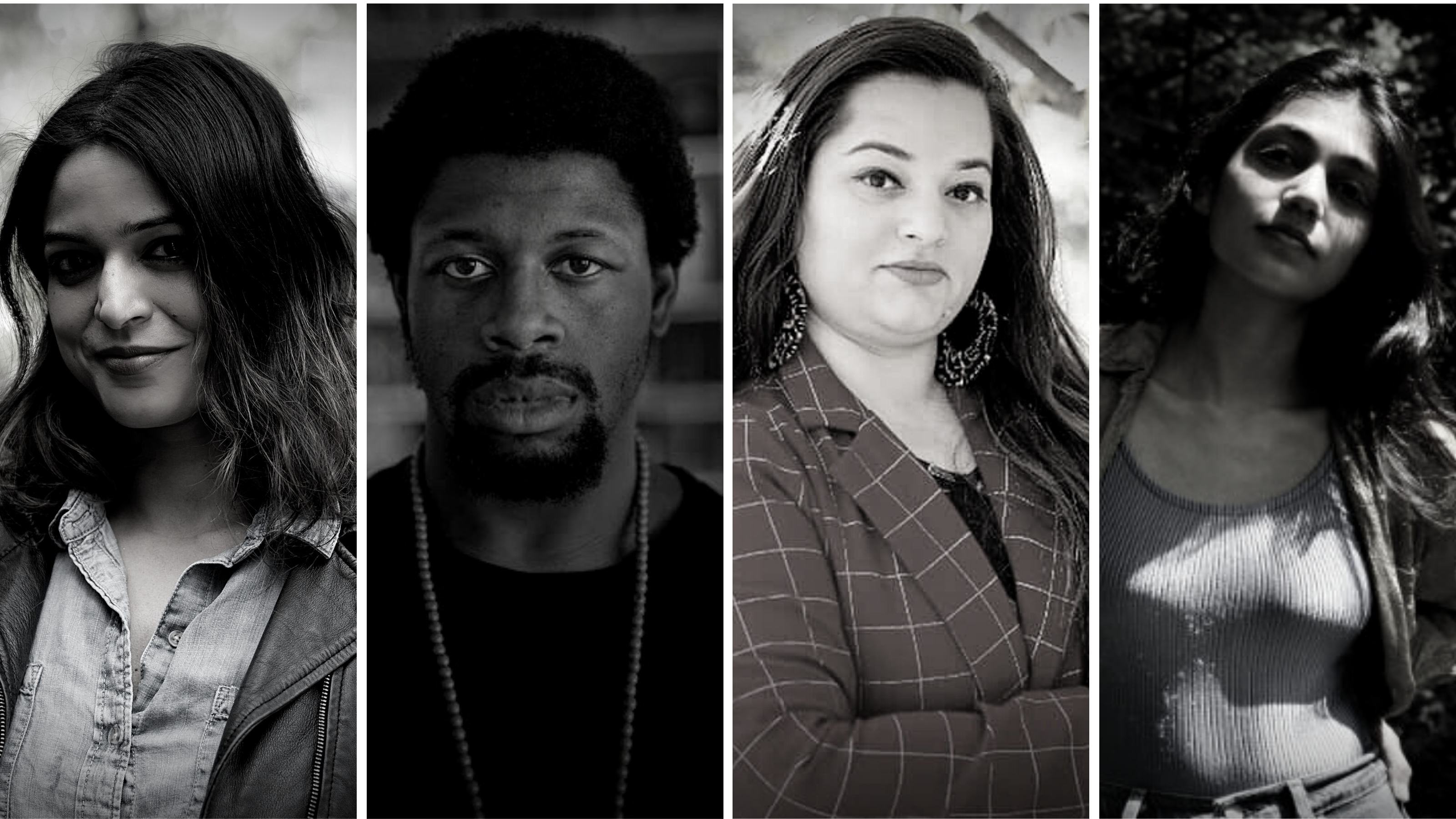 The Polis Project hosts activists, organizers, writers, reporters, and progressive voices as a part of our Politics Podcast. They don't just tell you what happened. They inform you of the issues, policies, and legislation that matter to their communities, beyond the headlines. This week's episode is guest hosted by Madhuri Sastry, writer, and the Publisher at Guernica magazine. She speaks to guests Olúfẹ́mi Táíwò, Darakshan Raja and Maya Mccoy about "Leaders they want; leaders of nobody".
Femi is Assistant Professor of Philosophy at Georgetown University. He works on and teaches social/political philosophy and ethics, with an emphasis on anti-colonial thought and the Black radical tradition. He will be speaking to us about elite capture.
Darakshan Raja is the co-director of Justice For Muslims Collective, an organization that works to dismantle structural Islamophobia in the Greater Washington region through community organizing, empowerment, political engagement and , and political education. She is also currently a board member of South Asian Americans Leading Together. Darakshan will be providing her perspective on Islamophobia and the War on Terror.
Maya is a writer and organizer who serves as a Coordinator for Maynmai, a Tamil-led, multi-racial, multi-ethnic volunteer formation responding to attacks on asylum and rising authoritarianism. She also works on political education with the Chicago Health Coalition 4 Black Lives and is currently a medical student in the Chicago area. Maya will be speaking about how Harris can be accountable towards migrants and asylum-seekers, and her Tamil identity.
Vice President-elect Kamala Harris is the first Black woman, and the first person of Indian descent to occupy this lofty position. While it is a moment of pride for Black and Brown communities, in this roundtable we will reflect on the Biden-Harris presidency through a progressive lens. We will focus elite capture of conversations around "diversity", "representation" and "inclusion", Islamophobia, War on Terror and American imperialism, and Harris' Tamil identity and her duty towards asylum seekers and immigrants. What can we expect from these newly elected representatives? How can we ensure that the demands of our communities are not narrowed or erased?
The podcast is available in video and audio formats. You can listen to our last episode with Richard Wilson and Dr. Ritumbra Manuvie here.
If you like the work we do, please consider supporting us on Patreon.